5 Functions Of Excel 2016
Excel 2016 has finally been introduced to the market for corporations and entrepreneurs alike to snatch up. The software comes with the latest upgrades, with a host of different features for the users to try. Here are 5 functions to try in Excel 2016: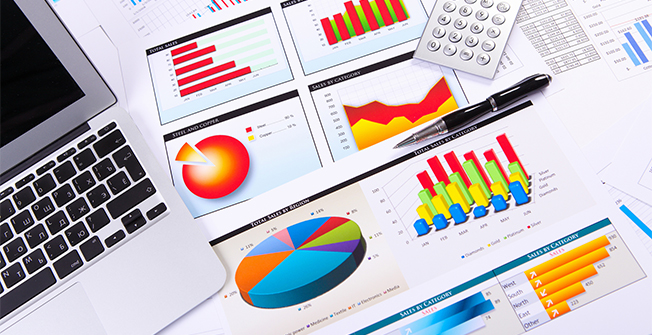 1. Autocomplete
The autocomplete feature in excel has been improved on so that it's nowhere as specific as the previous versions were. The autocomplete feature has now been improved on such that it brings you all of the possible functions based on what you have typed. This way, you can save a lot of time and it's easier to use, since you don't have to spend time trying to remember what the function you require is named.
2. Chart types
Excel 2016 comes with 6 new chart types- all comprised of the same formatting methods/options for data visualisation. Amongst these new upgrades, there are the treemap and sunburst chart under hierarchy charts, the Waterfall and Stock charts under waterfall charts and histogram or pareto for statistical charts. Then there are also funnel charts designed to allow people to show things like a pipeline for sales and the like.
3. 3D Maps
Dedicated to geospatial visualisation (3D), 3D Maps has been made available to all users who buy and install Excel 2016. The feature comes built into Excel itself, so no add in is necessary. It can be located under visualisation tools and activated by selecting insert.
4. One Click Forecasting
Unlike the other versions of Excel where only linear forecasting is available, now in Excel 2016, the forecast features have been upgraded to enable forecasting based from exponential smoothing. You can also perform this function based on the new feature: one click forecasting. Locate the forecast sheet button under the data tab and create based on your data.
5. Data Loss Protection
Data loss can cause a heavy negative impact on your work, especially if it's sensitive data. Hence, the DLP (Data Loss Protection) feature in Excel 2016 is highly sought after by corporations, since it enables a real time scan of information based on policies that are predefined, catered for sensitive data like customer information and the like. DLP also synchronises with DLP policies from other sources like Office 365 or Powerpoint.
These 5 features have been added into Excel 2016, amongst the rest of the features that were made available. Find out the full capabilities of Excel 2016 and trying it for yourself! Witness the improvement in your work performance with it's aid.